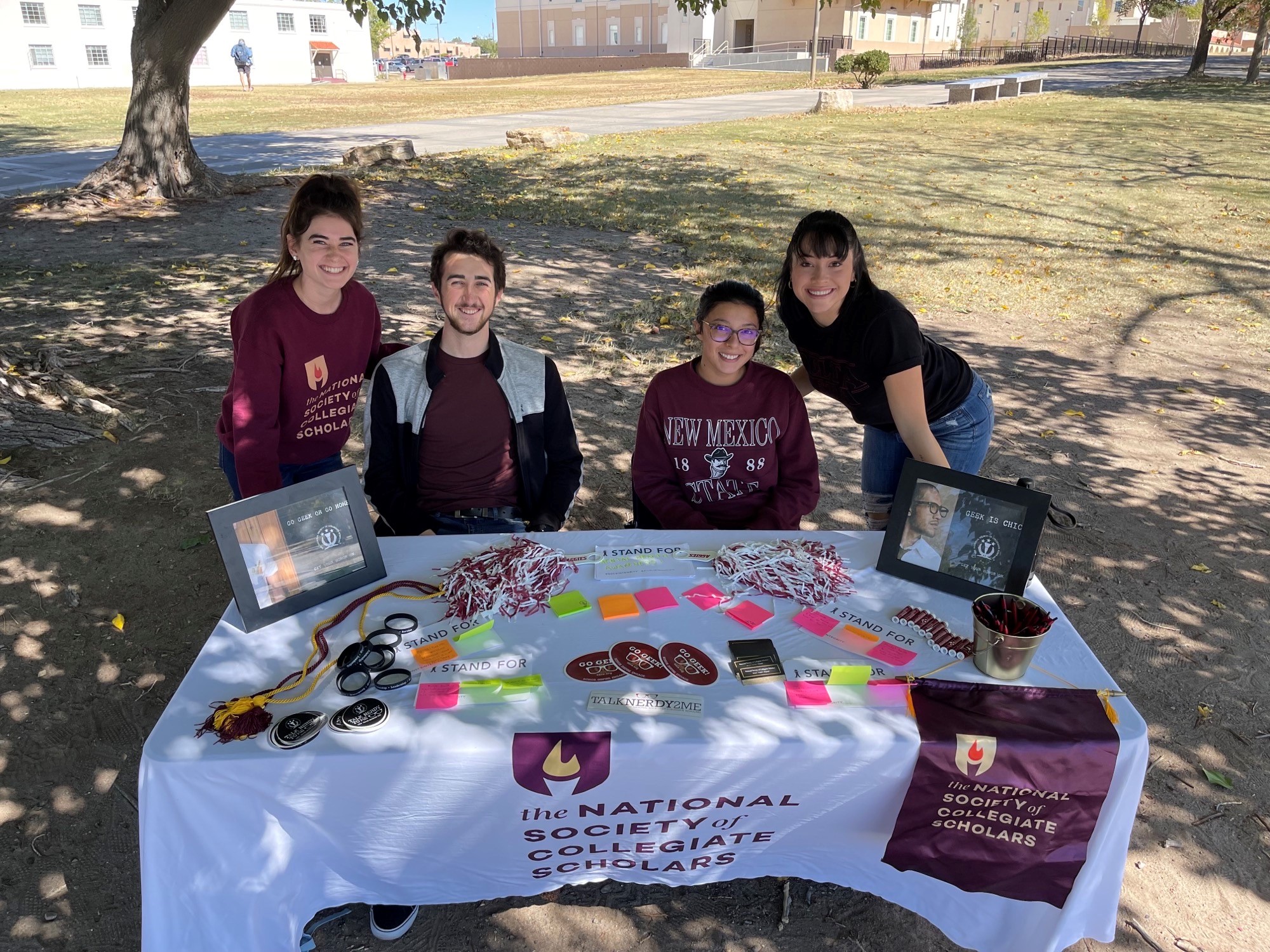 Want to make the most out of your NSCS membership?
Here are the top 10 reasons to become an NSCS officer:
More scholarship opportunities (plus, officers are more likely to receive scholarships!)
Develop yourself personally and professionally
Connect and network with members on campus and in your community
Develop and strengthen communication skills
Gain real-world, hands-on experience that will boost your resume
Induct new members into NSCS by hosting your chapter's Induction Ceremony
Access the exclusive officers only group on Scholar Central
Make an impact on campus and in your community
Create long-lasting friendships
Open doors to new and exciting opportunities
Chapter President
Manages local chapter operations; Communicates with members, officers, and national office about chapter activities and needs. Sets goals for the chapter. Follows up with officers about deadlines and keeps advisor and Chapter Operations Manager in the loop. Plans the officer and general body meetings each month.
Executive Vice President
Takes the lead with advisor relations and makes sure the faculty advisor is informed about chapter activities. Assists with planning the chapter's Induction Ceremony. Second in command to the Chapter President and stands in their place if they are absent. Helps with communications between officers, advisor, and members.
Vice President, Community Service
Plans at least 2 community service activities each semester. Ensures that at least 1 other officer can attend each event with them and then invites all members to RSVP and attend. This is an open-ended thing where you can either volunteer only with NSCS members or collaborate with other organizations on campus or in your community.
VP, Public Relations and Recruitment
Gets the NSCS name and image out there on campus. Works with the VP of Social Media on promotional materials that focus on recruitment. Possible activities may include: Putting up flyers on campus, talking to freshmen/sophomore classes about NSCS, planning tabling activities, networking with other campus organizations, etc.
Vice President, Social Media
Works with the VP, PR to make sure the NSCS image is widely seen and in a good light. Posts weekly on the NSCS Facebook and Instagram pages, promotes upcoming meetings and events, may potentially feature members on social media.
Secretary/Star Status Coordinator
Takes detailed notes during meetings and communicates notes with members and officers after the meeting in a timely manner and keeps track of the Star Status Form to make sure everything gets completed on time.
Treasurer
Keeps track of chapter finances and communicates those with officers. Makes chapter funds requests. May also help plan and promote fundraising initiatives.